Bolzen Beer Band – Saturday, August 13
Come rock out with the Bolzen Beer Band on Saturday, August 13 from 9 pm – midnight! They will be back at Hessen Haus and you won't want to miss this return engagement.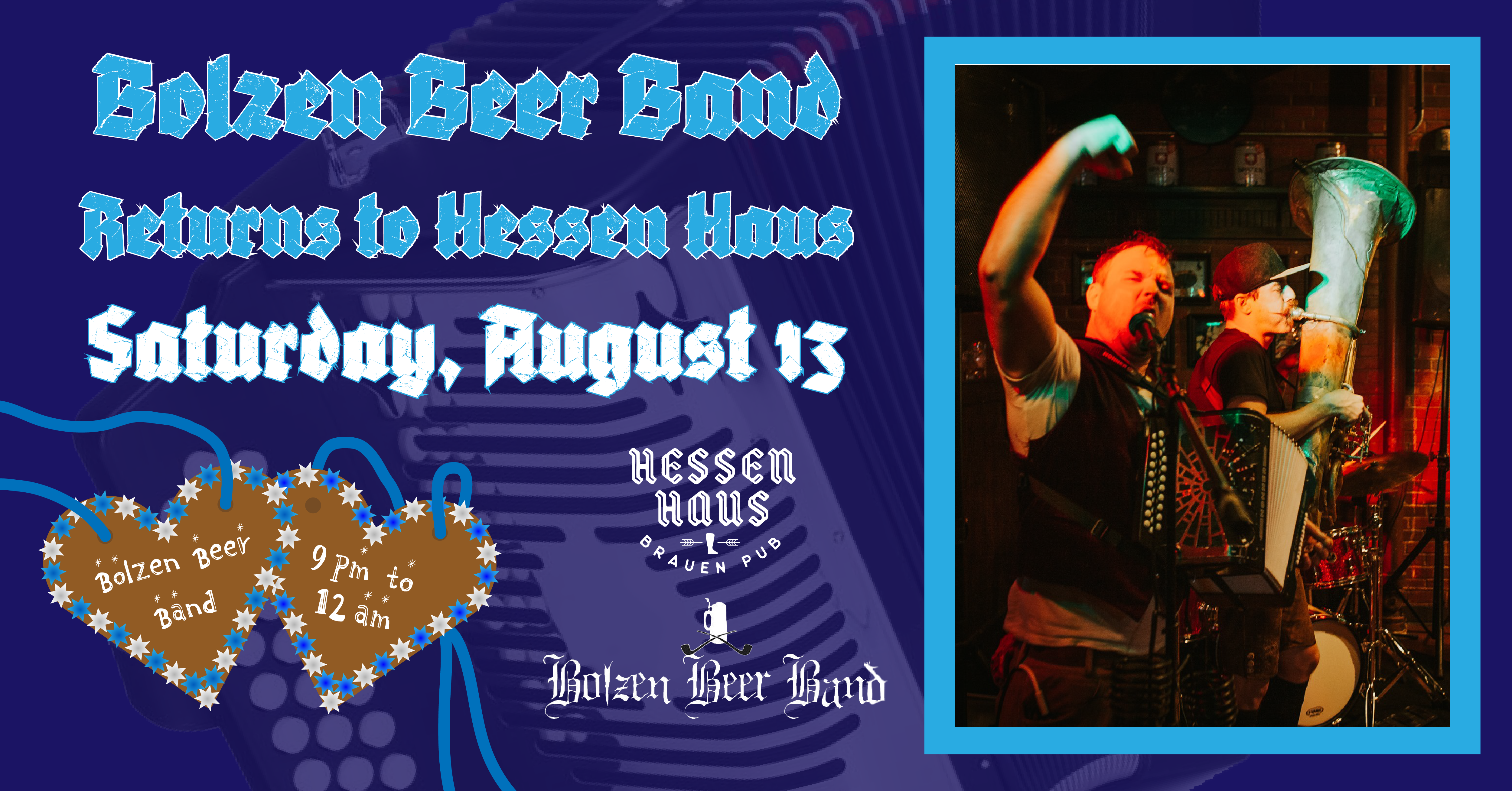 Check out upcoming events on our Facebook events page and follow our page to keep up-to-date on the newest happenings! Also, enjoy our gallery of photos below from past events and fun around Hessen Haus!